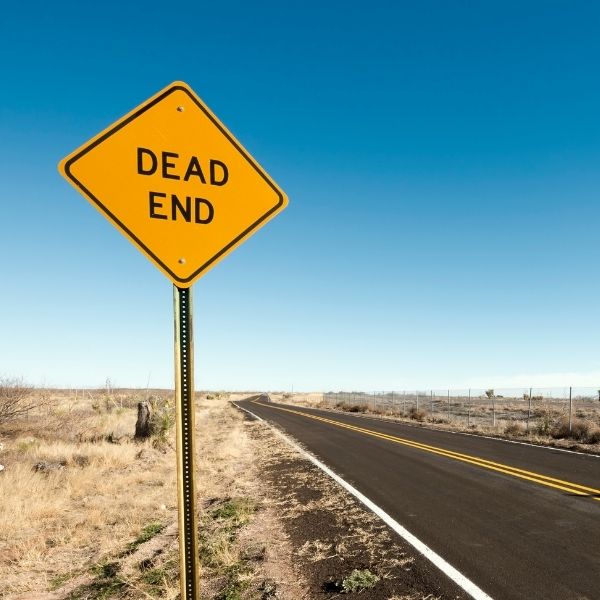 A recent article from Vice Motherboard entitled Amazon Drivers Are Worried About New 'Customer-Obsessed' Disciplinary Program exposes just how tenuous job security at Amazon really is.
Add to the current frenzied workday of pressured DSP drivers, the fact that Amazon is currently installing AI real time camera monitoring systems inside the cabs, looking directly at drivers, and it creates a situation where anybody can be offboarded (Amazon speak for fired) at any time.
Drivers will be terminated for public urination, but at the same time, are offered no down time to relieve themselves, and no ability to leave the assigned and monitored route without the probability of being penalized for the deviation from route or schedule.
This creates a dangerous situation for drivers (like one in the article who saves time by leaving the seatbelt latched behind him), and the public, who unwittingly share the road with tens of thousands of mostly young drivers, who are being pushed to the limits of human endurance both physically and psychologically.
At Amazon, the entire Amazon model appears to built around maintaining high turnover rates both inside the fulfillment centers and outside for the DSPs. Your DSP owner can be the nicest person in the world, or the cruelest, but at the end of the day you work for Amazon, and one way or another, they will eventually toss you out with the trash.
Such a high-pressure model is well understood to take a long-term physical and mental toll on workers. The last thing this employer is ever going to do is keep people around long enough to have to pay to fix what the company has broken. They know the lifespan of a delivery driver's knee joint, or exactly how many repetitive high-speed turns of the wrist a packer, picker or stocker can make before statistical joint failure occurs. The Amazon model seems hell bent on pushing people to the limit, keeping them there, and then shoving them, often scarred for life, out the door before they can file workers compensation claims or ask Amazon to help with the medical bills.
Where data has been obtained, Amazon was found to have 100% annual employee turnover rates. That should tell you everything you need to know about working hard and making a future with this employer.
This model is crushing workers. It is chewing up young minds and bodies and spitting them back out into the world as damaged goods, while sucking up the profits and funneling all that cash to the richest billionaire on the planet to pile ever higher.
That is why Workers Essential was launched. Workers Essential is organizing not only for the current Amazon workforce, but for every one of our sons and daughters who will ever set foot in the place in the future. If you would never want your child working there, then you understand, we have a duty to organize, and force this company to change the way they do business.
We need to demand better wages from the world's wealthiest corporation. We need to demand safer working conditions, and at speeds a worker can maintain without sustaining long-term injuries, or that has a high likelihood of causing accidents. We need to demand proper breaks, to eat, to rest, to relax our minds and bodies, and yes, to relieve ourselves when nature calls. And we need to demand to respect.
Amazon has made it clear. They will squeeze every ounce of profit they can from every worker and have no sense of loyalty when something happens to you. Knowing that you can and will be fired at any time by a computer or an app, for simply trying to maintain the pace they set for you, should be enough for every worker to understand that there is nothing to be afraid of anymore. Being a good worker will not save you. Being loyal to this company will not save you. Being best friends with the DSP owner will not save you.
Only you can save you. The time is right now. Join Workers Essential and start organizing your co-workers now.